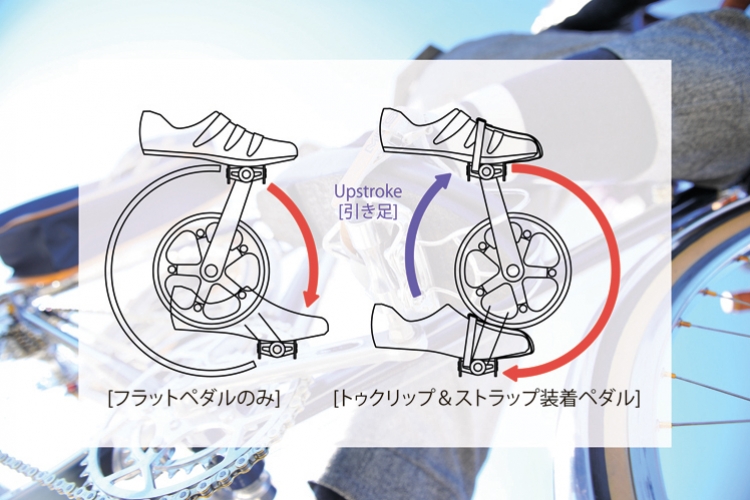 1. May be ridden casually without dedicated cycling shoes, and easy to pedal efficiently.
2. By a combination of clip & strap, make upstroke easy, and help smooth pedaling.
3. Prevent slip on the step and enable to catch stable foot position easily.
4. Expand power stroke, compare with conventional flat pedal.