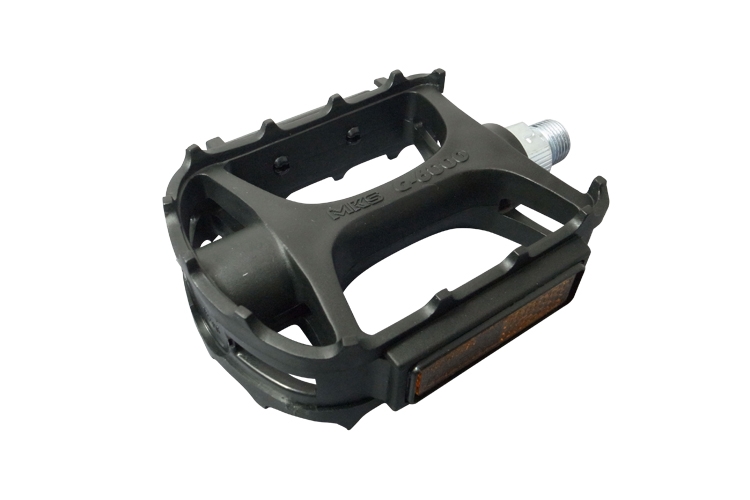 The G-6000 is one of our basic pedals, great for all around usage and very popular with Unicycle riders. This pedal is larger in length, width, and height than an average pedal. The G-6000 has a high tooth profile to provide great grip, and has a built in reflector.
The G-6000 is available with a 9/16" or 1/2" thread spindle.
note
※Size:W=width(mm)、L=length(mm)
Specifications are subject to changed without notice.