2021/12/27 (Mon) - 10:23
mkspedal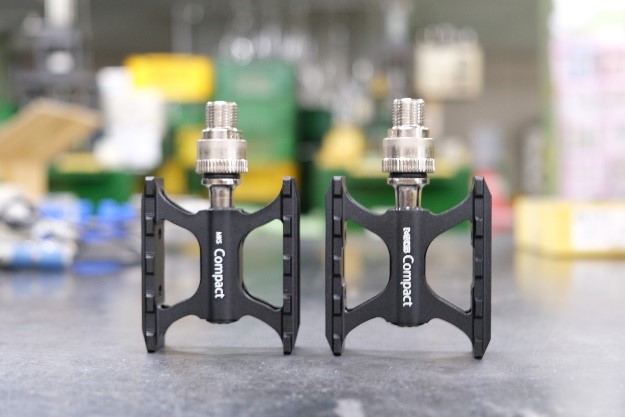 This bulletin is to inform you regarding a minor change to Compact and Compact Ezy pedals.
We have changed the shape and surface treatment of the aluminium body of the Compact pedal due to manufacturing reasons.
This change affects the following.
Thickness: The front and rear protruding blocks are now 1mm lower than the current model, with a thickness of 21mm instead of 23mm. The thickness of the central section remains unchanged.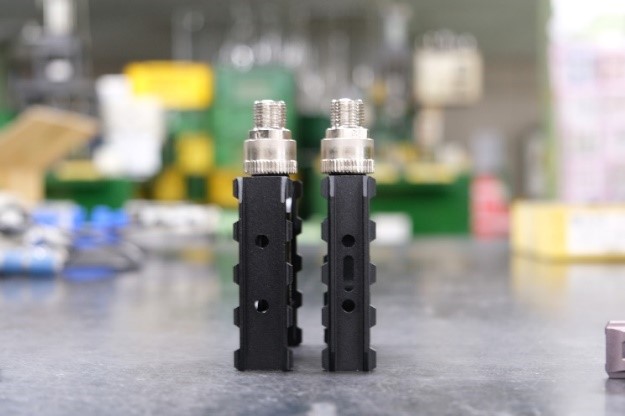 Left side:Current model Ride side:Replace model
Reflector Compatibility: The current model is designed for the CAT EYE RR-1-BZA, which is fixed with nuts and bolts. The replace model is only compatible with the CAT EYE RR-2-SLA.

RR-1-BZA:Compatible with current model ( The image from CAT EYE website )

RR-2-SLA:Compatible with replace model ( The image from CAT EYE website )
Color: The black colour will remain unchanged, but the grey colour will be slightly darker, as shown in the picture below.
Left side:Current model Right side:Replace model
This change does not affect the following
・Length and width of the step area
・Weight
・Strength/ Durability
This change will apply to the next shipment.